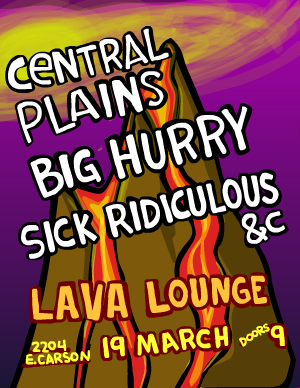 Don't forget (if you ever knew in the first place) that tomorrow,
Sick Ridiculous and the Sick Ridiculous
will be playing at the Lava Lounge which is on the south side. It should be rad. Here's the full recap, and more details can be found
here
,
here
and
here
.